VIO IS A Cross-border money transfer service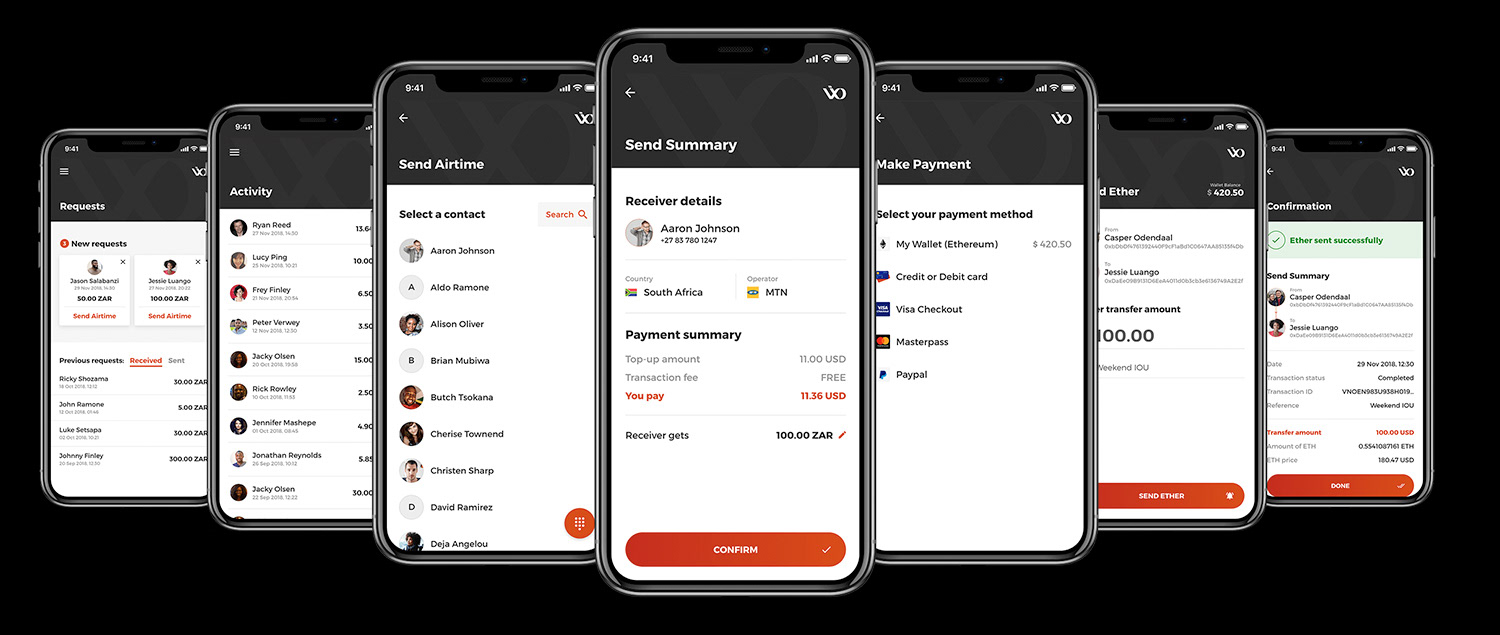 Across Africa, remittance solutions are typically among the most expensive in the world, with up to 20% being charged on a single transaction. Migrant workers are hit particularly hard when sending money home to their families.
Vio is an app that allows people to send and receive airtime and Ether across national borders. It uses blockchain technology to make it easier for people to transfer airtime and data from person to person, anywhere in the world.
One of our clients from Visa asked us to work with him on his side project (Which has subsequently become his full-time occuptation) Our role was to come up with a name and branding for the company. We then started prototyping the initial MVP and figuring out the UX. After testing and iterating on the UX, we moved onto the design and build.
As new opportunities have been identified, we have continuously improved and enhanced the platform, rolling out updates and adjusting the roadmap.
This project started out with a simple idea: to create a way to transfer money using Ethereum tokens and the blockchain. Once the service was live, we noticed that people were holding onto the Vio tokens. We had to find a way to encourage people to use them to transfer funds instead of hoarding them as they do with other cryptocurrency tokens.

Airtime is treated as currency in many African markets and can be bought, sold and traded for goods and services. This served as inspiration to adapt the service to our key market's needs.

The ability to transfer Airtime was added to provide extra utility for Africans and encourage users to make use of Vio's fast and cheap remittance service.
The Vio service has unfortunately been discontinued.